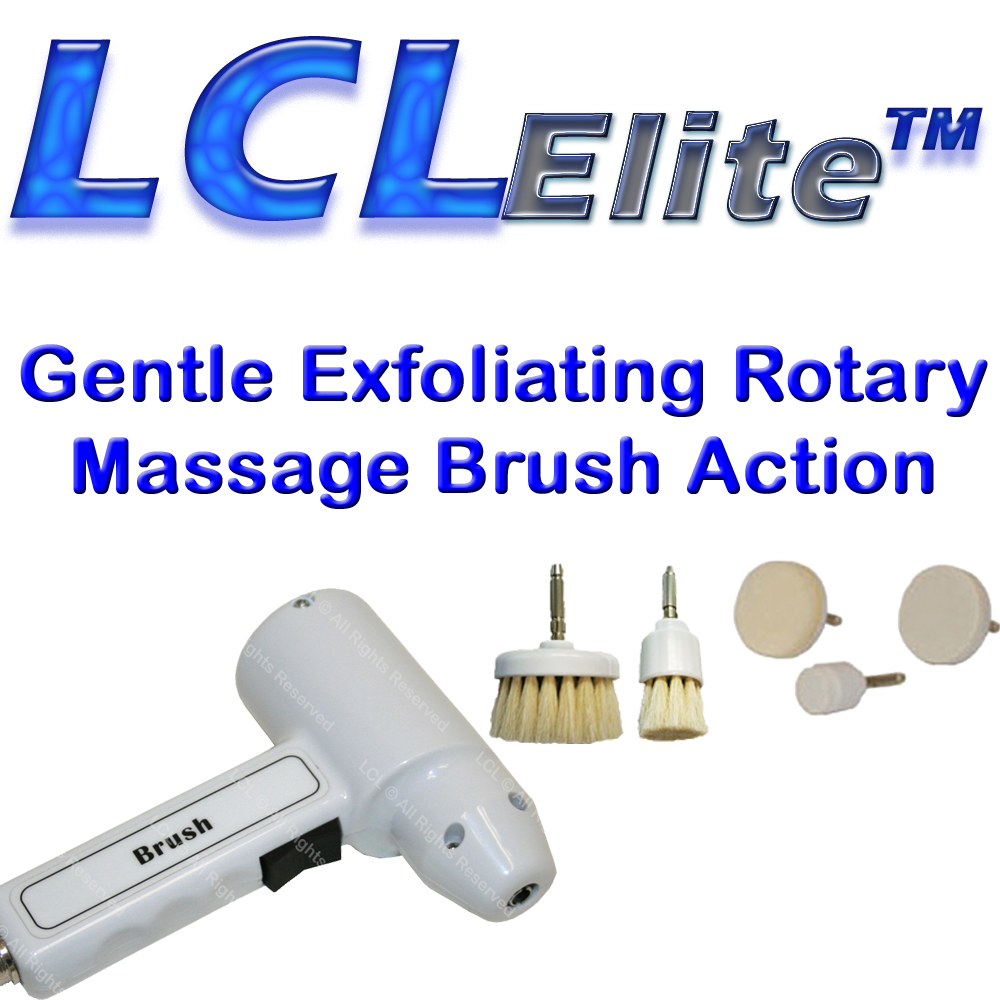 Circular Brush Attachments rotate to aid in the application of solutions and creams to the skin. Aids in exfoliation and provides a gentle massage action to the skin during application. The massage brushes that come with this machine are made with 100% natural goat-hair bristles that provide a dense, soft, rich experience for your clients.
Natural Fiber Massage Brush Attachments Included: Large Brush for broad areas such as cheek and forehead
Small Brush for targeted or sensitive areas such as around or beneath eyes
Large Buffer to provide gentle exfoliation action to broad areas
Small Buffer to provide gentle exfoliation action to targeted or sensitive areas
Large Applicator Sponge expedites application of solutions, lotions, serums and creams
Variable Speed Control to tailor your treatment to your client's comfort levels
Variable Spin Direction to make your job easier as you utilize the brush machine on different sides of the face
FREE GIFT!
(1) 4 fl oz Travel Size Bottle of Impulse Refreshing & Healing Conductive Skin Gel - Impulse™ Refreshing and Healing Conductive Skin Gel moisturizes and firms the skin while herbal extracts promote healing and regeneration. Powerful moisturizers, DMAE, and herbal extracts help the skin's regenerative abilities at the cellular level so it is better able to replace aged and dead cells. Impulse is especially effective for dehydrated or sunburned skin. Impulse is specially designed to be conductive to increase efficacy when used in conjunction with facial regimens such as the High Frequency, Galvanic, or Ultrasonic Sonophoresis treatments.


(1) 4 fl oz Travel Size Bottle of Hydrate Ultra-Light Oil-Free Moisturizer - Hydrate™ Oil-Free Ultra Light Intensive Moisturizer goes on smooth and absorbs quickly leaving behind no greasy residue. This unscented moisturizer is packed with vitamins and antioxidants to nourish and protect the skin from the damaging impact of pollution and the aging effects of free radicals. Hydrate has strong humectant properties to help the skin absorb and retain moisture to improve elasticity and maintain a youthful appearance.